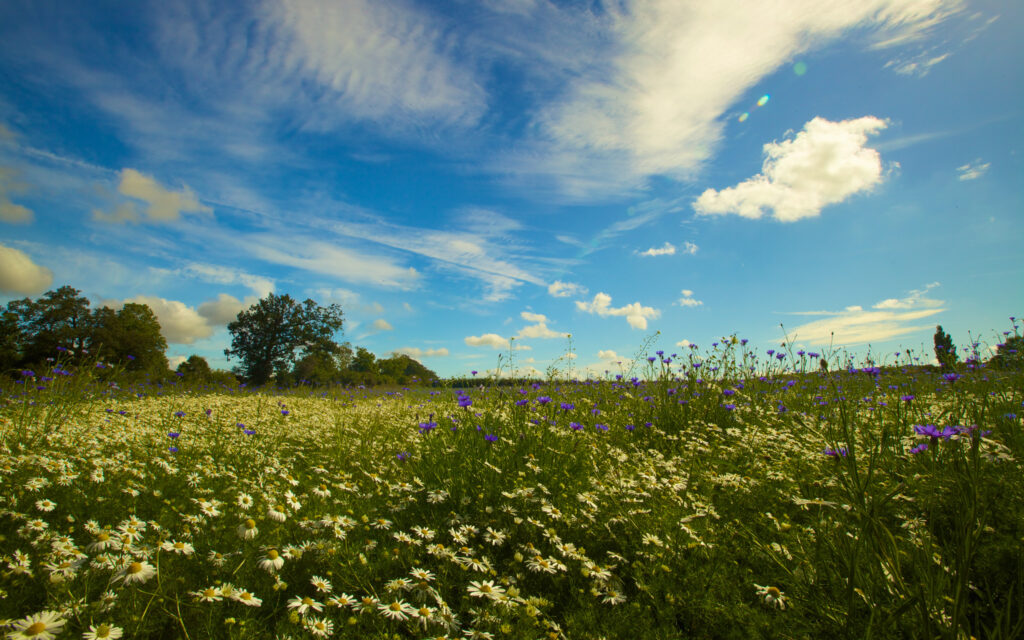 As more and more people seek burial options that better reflect their personal beliefs and philosophies, the demand for natural burial is on the rise. If you're looking for a burial option that feels more natural and authentic, this could be the perfect choice for you.
When it comes to funeral arrangements, more and more people are choosing natural burial methods. If you're considering this option for yourself or a loved one, it's important to understand what it involves. Natural burial is a beautiful and eco-friendly way to lay a loved one to rest. Here's everything you need to know about this growing trend.
What is natural burial?
A natural burial is an environmentally friendly way to return a body to the earth. This type of burial generally involves rejecting embalming, cremation and caskets or coffins that won't biodegrade. Natural burials often take place in green spaces, such as wildflower meadows, protected woodland and parkland.
Some natural burial sites will allow graves to be marked with a simple headstone or plaque, while others do not permit any identifying features whatsoever. This allows the whole site to become a living memorial.
What are the advantages of a natural burial?
Natural burials offer a number of benefits and advantages, depending on your personal perspective on death. First and foremost, they are a far more environmentally-friendly alternative to traditional burial.
As both embalming and the use of traditional coffins and caskets significantly slows natural decomposition, a traditional burial can have a lasting impact on the immediate environment. Natural burials, on the other hand, reject these processes in order to return the body to the earth in as natural a way as possible and help it become part of the natural life cycle by returning the body to the soil from which everything grows.
Natural burials can also be considerably less expensive than traditional burials and often play an important role in conservation efforts.
When natural burial grounds are established, they are protected from development and can continue to exist as wild spaces where nature is allowed to flourish.
Who is a natural burial for?
No matter who you are, natural burials can be a great option. They may particularly appeal to those who desire a simpler burial process, those who believe that the body is best returned to the earth upon death, and those with a passion for conservationism.
Though embalming processes have been around for centuries, they've only become culturally normalised in recent years. In contrast, natural burials are the way in which bodies would have traditionally been committed to the ground before widespread urbanisation became an important factor in determining how we bury our dead.
If you're looking for an eco-friendly and natural burial option, then a natural burial is a perfect choice. This burial allows you to return to nature in a beautiful and untouched setting – something that would have been important to you during your life.
How can I find out more about Natural Burials
When choosing a natural burial site, it's important to do your research and find one that best suits your needs. The Natural Death Centre has a list of natural burial sites in the UK, so you can find one near you and visit it to see if it meets your expectations. Every site is different in terms of what you're allowed to do to mark a burial plot and the wildlife present, so keep that in mind when making your decision.
You can read our article about Clandon Wood, one of the most well-known natural burial grounds in the UK.